↵ Back to the list of interview
David Carroll: Positive European signals to gas investors are needed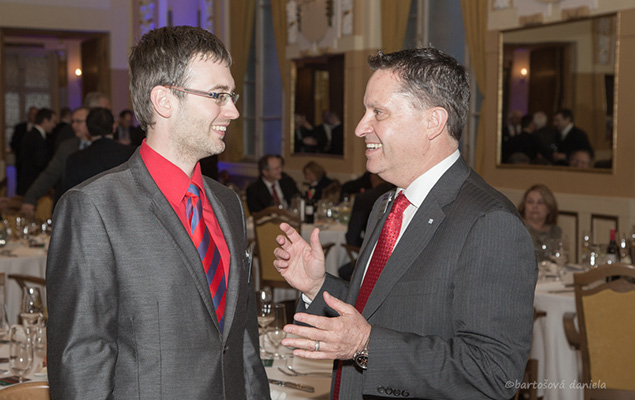 Interview with David Carroll, the President of the International Gas Union (IGU)
During the Central European Gas Conference (CEGC 2016) our analyst Jozef Badida made an interesting interview with a new President of the International Gas Union (IGU) David C. Carroll from the USA being still on the wave of shale gas revolution. Of course, Mr. Carroll is a strong advocate of a bright gas future as "widely available, extremely flexible, increasingly cost-effective and more affordable" source of energy. Moreover he says that thanks to cheap gas "we are also seeing a rebounding of our industrial sector as low energy prices are causing companies to make organic investments, to build new manufactures and encouraging international companies to relocate to the USA". In this respect he also recommends to us: "Europe should provide some degree of confidence" to investors "in the gas infrastructure bringing clean, affordable and flexible source of energy to Europe".
1. Mr. Carroll, the American Gas Association assumed the IGU Presidency last year in Paris. What are the ambitions and goals of the US Presidency? What would you like to achieve during its triennium (2015 – 2018)?
We signed on, as the USA team, to make a difference in the global gas industry and for the IGU. We are looking to strongly advocate for natural gas as a critical fuel in today and future energy mix by reaching out to policy makers with sound science and compelling arguments that natural gas needs to be part of cost-effective and clean future. Another important objective for the Presidency is to serve our membership well by ensuring that our members get the value from their participation in the IGU. We heard from them that they value networking with the peers, information exchange among each other, working together to advance the industry in the variety of committees and making the IGU more meaningful as the organization. And finally we plan to put on a great party in Washington D.C. in June 2018 at the World Gas Conference where we will engage a wide cross section of not just a natural gas industry but the government, policy makers, customer groups and financial industry to have a robust discussion on the role of gas in the future energy mix.
2. How can we evaluate your Presidency in 2018? What could be measurable criteria to declare your triennium successful or not?
We are asking ourselves the same question. In a true American style we have established a balanced score card which is a specific matrix aimed at measuring an effectiveness of the Presidency. This balanced score card has been shared with the constituency of the IGU and it includes factors such as the share of natural gas in the global energy mix…
3. Do you have any exact figure you would like to achieve?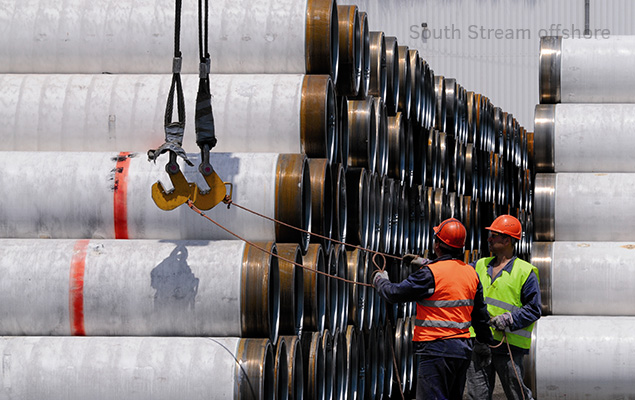 It is reported by BP in its annual statistical overview. We look at the beginning and the end of our Presidency. How much do we influence we will see. The IGU exists to grow the share of natural gas in the global energy mix. We are here to promote the political, technical and economic progress of this industry. The market share of gas is one thing. With regards to the measurement of a member value we, for the first time, surveyed our membership and asked for their level of satisfaction at the beginning of our Presidency. We will be doing that every year. So we are seeing how we respond to the needs. We are also looking at other matrix that would indicate the IGU effectiveness as a global voice of gas. We are measuring our statistics related to the social media in terms of the Twitter and Linkedin followers and message uptake.
4. Climate agreement adopted in Paris and signed in New York seeks a long-term goal limiting global warming below 2°C and the aim to limit the increase to 1.5°C above pre-industrial levels. This will require much lower CO2 emissions coming mostly from the combustion of solid fuels. It is a perfect chance for natural gas to replace coal in power and heat generation?
The COP 21 was a universal call to action and it is very widely accepted and endorsed by the countries around the world. If the policy makers are really serious about a rapid and cost effective reduction in CO2 emissions as well as cleaning mega-cities around the world the increased usage of gas in power generation to replace inefficient coal will be a dramatic step taken immediately. We conducted an analysis that looked at several mega-cities like Istanbul, New York, Toronto and Beijing and evaluated the role of gas in a dramatically improved air quality. We quantified it in the report issued at COP 21 and it shows a dramatic role natural gas can have in improving air quality which in these mega-cities is a tremendous health hazard. It is not just coal vs. gas. It also is an increased gas to replace charcoal and wood burning in indoor cooking appliances and decarbonization of transport.
5. Especially transportation, currently heavily dependent on oil, will be a huge challenge. Do you see another opportunity for natural gas in decarbonisation of land and maritime transportation?
Indeed, we see a role of natural gas in a heavy-duty land and maritime transportation driven by economics, although in the last years it was more difficult due to the reduction of petrol and diesel prices, but perhaps more importantly by environmental improvements. I mean limitation of CO2, particulates and other pollutants associated with petrol/diesel use. The usage of natural gas in transportation is growing, in some regions quite rapidly, but from a fairly small base. Its impact in an overall energy mix is limited but we expect it will grow.
6. How to stimulate people and companies to switch to CNG vehicles or LNG ships? Just one example, during the April's Motor Show in Bratislava, there was only one CNG car presented by a gas supplier and not even by a car seller.
We probably have a greater chance for impact in heavy duty transportation – trucks. For instance, in the USA something like 2/3 of all refuse vehicles are equipped to run on natural gas. They are low mileage per gallon, inefficient and heavy use vehicles and they return to the base every day. With natural gas they run quieter and cleaner. I think what we are seeing in urban environment for these heavy duty vehicles and in the ports of the cities are tighter environmental standards driving transportation companies to look at the conversion to natural gas. It gives fleet and maritime operators an option to meet very economically these tighter standards.
7. Although you mentioned many positive features related to natural gas and it is the cleanest but still a fossil fuel. We could also hear at the 7th Central European Gas Conference from Commissioner Šefčovič that natural gas is a transitional not destination fuel. Do you agree with him?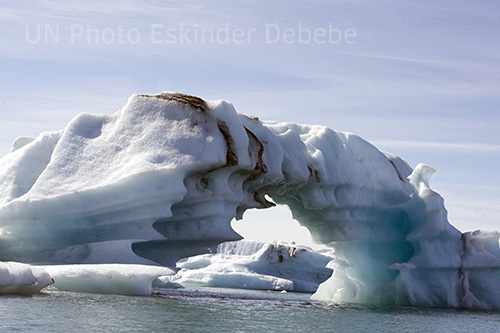 Well, I don't want to put any label. Labels are not good for people nor for fuels, I guess. Number one, gas is an essential part of the future energy mix for many reasons. Next thing is that different regions in the world have different challenges and opportunities and are looking at fuel choices differently. In the South-East Asia, in China are desperate to get affordable energy to citizens in their rapidly expanding mega-cities in a way that doesn't choke to death. In Africa, it is going to be doubled in population in next 20-30 years, where currently more than 600 million people don't have access to energy to the point to have a reliable source of electricity to keep lights on so kids can read and streets can be safe. There is a tremendous need for energy. And natural gas being widely available, extremely flexible, increasingly cost-effective and more affordable given by the supply of LNG is just a critical fuel for today and tomorrow.
8. Now we can move to your domestic territory. We know that the number of the US rig count has a declining tendency but shale gas production has been increasing. Could you explain this paradoxical situation?
First of all, less rig counts is a free market response to signals from market place in terms of demand and pricing. It is a quick response industry. It can wrap up and down rapidly. The second thing is that there have been tremendous technological and productivity improvements in the drilling process in the speed wells are drilled and completed and in the targeting very resource rich zones. So wells become highly predictable and cost-effective, quick to turn around and very prolific in their output. We are achieving more gas output with less rigs and capital investment. The other point is that even our rig counts are down there are number of wells that have already been drilled but haven't been completed. In other words they haven't been hydraulically fractured until the market gives a right signal.
9. If it is so resilient industry I would expect a lower production in current environment of low oil and gas prices. Correct?
Yes, we have seen a big reduction, 40-60 per cent, in terms of invested capital in both oil and gas production. We have also faced a slight decline in oil production as a result of lower CAPEX. Again our industry is responding to price signals. On the other hand we have recognized our gas demand increased year after year. Particularly in areas like power generation where gas is replacing coal. We are also seeing a rebounding of our industrial sector as low energy prices are causing companies to make organic investments, to build new manufactures and encouraging international companies to relocate to the USA.
10. It means that even European factories would be changing their location from Europe to the USA due to cheaper gas...
Last October I presented at the German conference slide with 11 companies and investments that were relocated from Germany to the USA. And I think 5 of them were BASF petrochemical facilities just as an example. We have seen commodity prices for industry come down in Europe and if it continues then the trend for the relocation to the USA will clearly decrease.
11. Do you think that these reduced prices can threat the US LNG export anyhow?
We know the next big tranche of LNG capacity is coming online now in Australia. It is a tremendous expansion of LNG capacity. Those volumes are largely sold out, prices are under pressure. And this creates a very cost-effective, new source of gas, particularly for the vastly growing Asian market. Now we get to the USA which will be, with 6 or 7 LNG export facilities under construction and one already in operation, the next major tranche of capacity. It´s creating a tremendous interest from around world like Europe, Asia, etc. This world will need a lot of energy in the coming decades. Europe is going to need it due to the replacement of declining domestic production. Developing economies are going to need it due to urbanizing and powering a new middle class of their dramatically growing population. So the US gas is going to find its home. Europe has got a lot of supply choices, such as pipelines from the multiply locations, domestic production, and import opportunities up-and-down the continent. Nevertheless, the Europeans will need to ask themselves the question related to the security of demand. Are they offering enough assurances to the investors to make the supply of gas available to them?
12. That is a good question and we heard from Commissioner Šefčovič that Europe would require less gas due the implementation of various efficiency measures. Therefore we could imagine an answer and this investors´ uncertainty regarding gas supply to Europe will most probably persist further.
Europe is a developed economy like the USA. Our argument has been we need all forms of energy plus energy efficiency in order to meet the needs of economy in a clean and responsible manner. When you look at Europe you have tremendous incentives going to renewables in some cases inefficiently. But economics matter and we are seeing low-price coal imports replacing gas. However it runs against a desire to reduce carbon emissions and clean the air. And it is not just a discussion about the electricity generation mix but of course natural gas is also a feedstock. So the plans of BASF and other companies to relocate are linked to a high European price of gas as a feedstock, not primarily electricity prices.
13. As you rightly mentioned, the economics matter. However Europe in general is not blessed with breaking shale gas revolution meaning that coal and oil in electricity/heating or transportation sectors are more economically advantageous. So what is your recipe either gas subsidies or tighter environmental standards?
The abundance and affordability of gas in the USA gives our nation the ability to tighten environmental standards. They can be met in a way using gas and renewables that doesn't economically penalize us in order to achieve these benefits. Declining price for gas delivery to Europe via pipelines or LNG terminals is going to narrow the cost premium between gas and coal. So you couple a narrowing cost premium with tighter environmental standards, eliminate inefficient subsidies and reflect the externalities the use of coal and oil brings to the economy and you come up with the solution that natural gas has to play a key role to meet environmental and economic needs.
14. What would be your final message to our readers?
Europe should provide some degree of confidence not certainty to investors that the gas demand will be there and investments made in the gas infrastructure bringing clean, affordable and flexible source of energy to Europe will be rewarded in the long-term.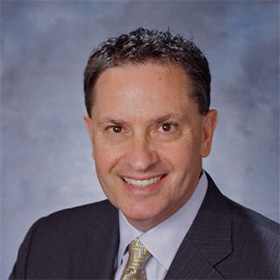 David C. Carroll
is President of the International Gas Union for its 2015-2018 triennium and CEO of the Gas Technology Institute in Des Plaines, Illinois, USA. He joined GTI in 2001 after holding various technical and management positions with Praxair, Inc., Liquid Carbonic Industries (a subsidiary of Chicago Bridge & Iron), and Air Products and Chemicals, Inc. Mr. Carroll earned a B.S. in chemical engineering from the University of Pittsburgh, a master's degree in business administration from Lehigh University, and has completed the Stanford Executive Program at Stanford University's Graduate School of Business.